How to add your Magento website
How to add your Magento website
Step 1. Setup
add a friendly name to your platform in to the "Platform name" field (ie. website)
choose the type of your website domain :    http:// or a https://
enter the full URL of your website (ie. www.nventree.com)
Step 2. Install & Test
an Installation Package has been created for your website, click "Download Installation Package"  The file will be saved as bridge.zip.
extract the Installation Package to display the folder "bridge2cart" on your computer
upload the folder "bridge2cart" to the store's root directory where the site is installed.
Files can be uploaded via an FTP client (WinSCP, FileFTP, FileZilla, CuteFTP, etc.)
After the folder has been uploaded click Verify to ensure everything is OK and then press Next to continue.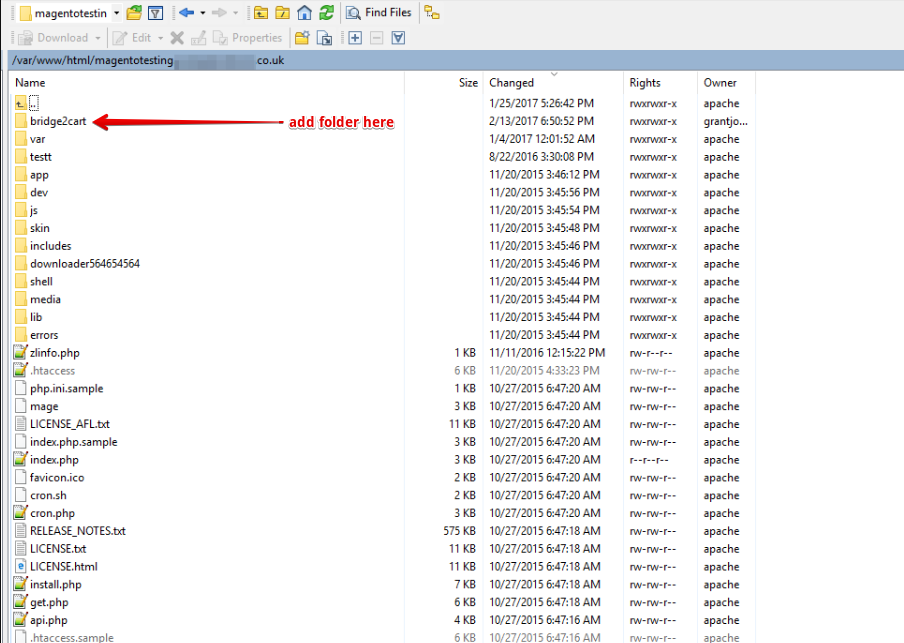 Step 3. Configure 
map your website order statuses with the Nventree statuses
tick the "Enable orders download" and choose how far you want to go back in orders date
click Update