How to add your Shopify website
How to add your Shopify website
Click "Settings" – "Platforms" and there "Add Platform" and choose Shopify
There are 3 steps to complete the integration, some part in Nventree some in your website backend
Step 1. Setup
In Nventree
add a friendly name to your platform in to the "Platform name" field (ie. website)
choose the type of your website domain :    http:// or a https://
enter the full URL of your website (ie. www.nventree.com)
Now we move to your site backend
At first, log in your store's admin area and go to Apps Menu. Then, click the Private apps button.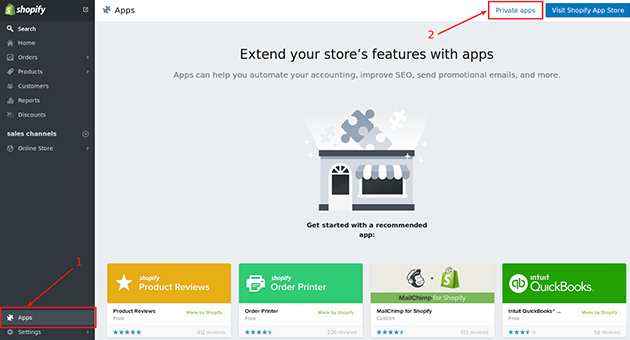 Enter the Title of the app and provide your Contact email (optionally).Then, you need to grant the Private app with permissions to enable data interaction with your store. To do this, click on all drop-down menus and change permission status from "No access" to "Read and Write" as illustrated on the screenshot below. After that, click Save app.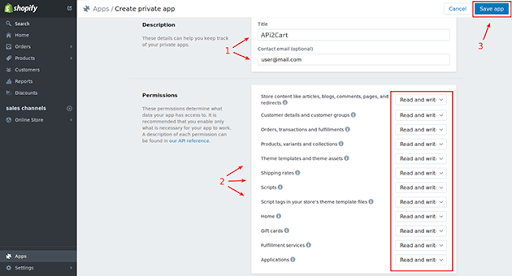 Now we move back to Nventree site
fill in the ApiKey(API Token) and  apiPassword fields copy and pasting from your website backend .
click Next
Step 2. Install & Test
If the details were filled in correctly in step 1. the verification should pass and you can hit "Next", if not then go back to Step 1. and double check the details and try to verify again.
Step 3. Configure 
 map your website order statuses with the Nventree statuses
tick the "Enable orders download" and choose how far you want to go back in orders date
click Update