You can simply print invoices, integrated labels, and labels compatible with Zebra, Brother, and Dymo label printers.  Easily pick and pack your orders by generating a Picking and Packing list.  You can group your priority orders in Pickwaves in order to process them first and in bulk.  Once the printing is done, select all the processed orders and despatch them from Nventree.  Custom emails can be set up to notify your clients of their order statuses.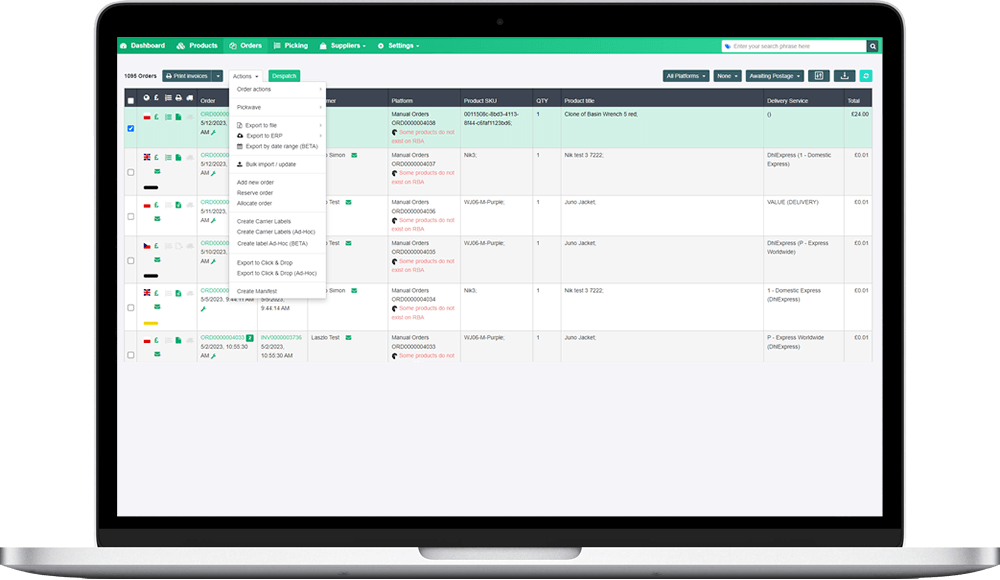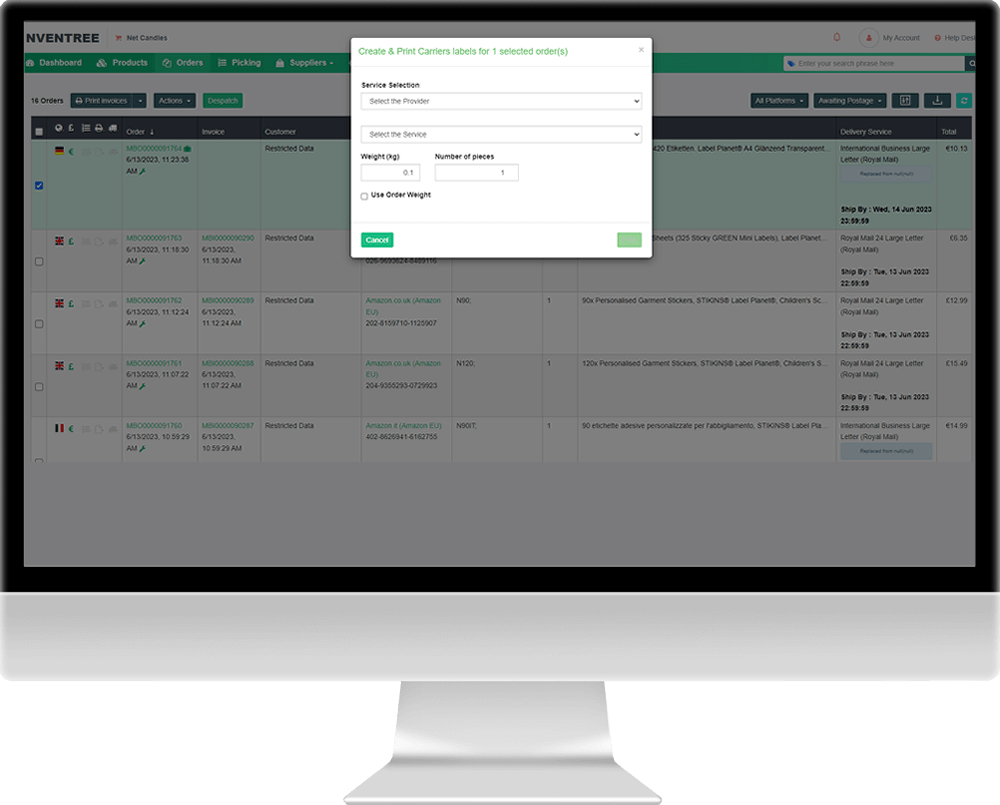 Order Placement: The customer places an order through a variety of channels, such as eBay, Amazon, or your website.

Order Processing: Once the order is received, it needs to be processed. This step involves verifying the order details and determining the estimated delivery time.

Inventory Management: Inventory management plays a crucial role in order management. It involves tracking and managing stock levels to ensure that the ordered items are in stock and available for delivery. and that all platforms have had the stock levels updated based on the recent orders.
Order Fulfillment: After processing the order and confirming product availability, the items are prepared for shipment or pickup. This may involve picking and packing the products, generating shipping labels, and coordinating with the shipping carrier.

Shipment and Delivery: The order is handed over to the shipping carrier for transportation. The customer is provided with tracking information so they can monitor the status and estimated delivery time of their order.

Order Tracking and Updates: Throughout the fulfillment process, order tracking is essential. Customers should be able to check the status of their order online or receive updates via email. This helps keep them informed and minimizes inquiries to customer support.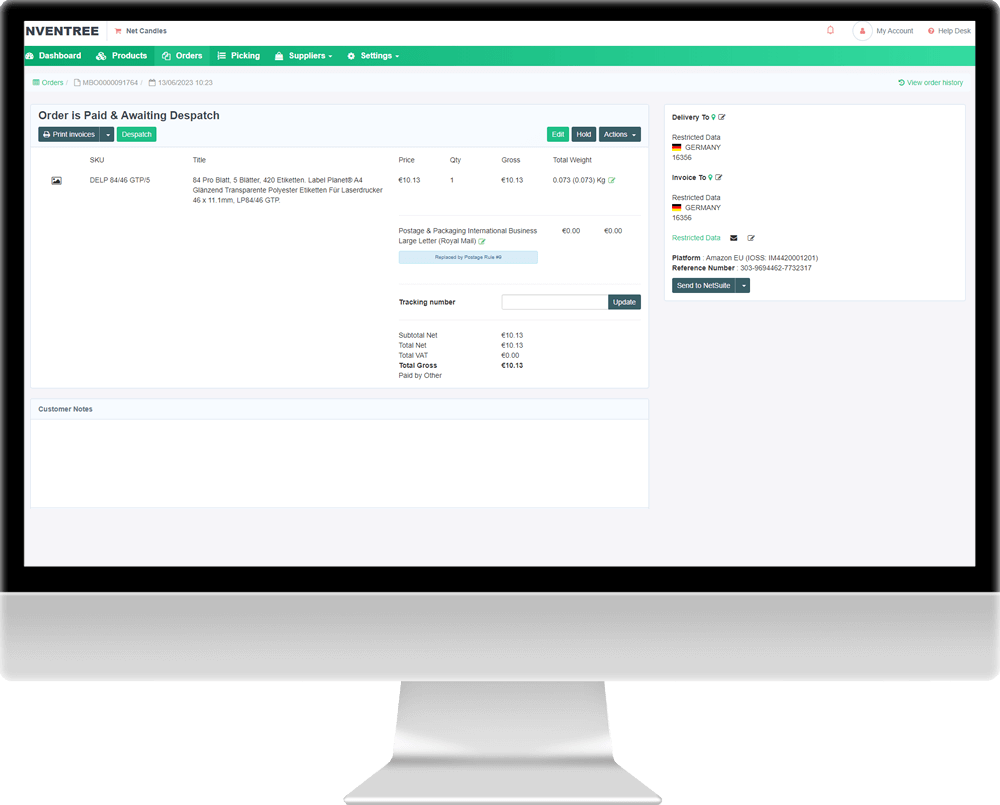 Manage your orders in waves
Group your orders into a set of "Pickwaves" and process them all in one go.

Despatch and refund
Despatch and refund all your orders through NVENTREE with one click.

Custom email send-outs
Automatic or manual "Sold" and "Despatched" email send-outs with custom messages.

Print invoices and labels
You can easily print invoices and labels for all your orders.
Nventree order management is currently compatible with: